Trudi Browne, Nic Rickard and Sharne Quickenden, BSA Burnside Primary School
2018 Bright Spots Awardees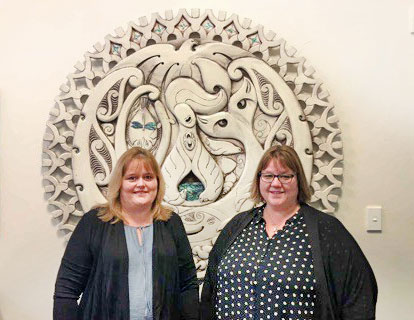 Realising that up to 70% of the children starting at their school lacked the necessary language skills to be confident learners, Burnside Primary School teachers Trudi Browne and Nic Rickard partnered with local Speech Language Therapist Sharne Quickenden to develop a bespoke oracy framework.
This framework comprises specific tools for use in their classrooms to support their new entrant students to build their oral language skills and an accompanying professional development programme for teachers.
Encountering a deficit of tools to develop and build the oral language capabilities of ākonga entering school, Trudi, Nic and Sharne drew on the Voice 21 project, the Building Blocks for Literacy programme, an Early Childhood intervention based on the book ABC and Beyond, and the Learning Through Talk expectations to develop an oracy toolbox for use in Years 0-2 classrooms. The Bright Spots Award will allow them to continue to trial their innovation in Years 0-2 and to develop it for implementation at other levels throughout the school.
Watch the video about this project