Welcome to the final part of the course. At this point in your learning, we consider the collaboration and teamwork that is required with both families and your teaching team to make caring for and educating infants and toddlers successful, and as positive as possible. Families of course have rich knowledge of their child, and are a wonderful resource for understanding the child and ensuring consistency in terms of values and practices. Teamwork within your centre benefits the child with a strong sense of consistency, but also provides important support for you, so that you can offer the best possible care for the child.
The aims of this part of the course are:
To understand what genuine parent partnership is and what it looks like, and how it differs from other forms of parent communication and liaison
To appreciate that there is a scale of actions and opportunities for parent partnership, and consider the steps involved in progressing towards genuine partnership
To reflect on the importance of teamwork and how to build stronger relationships and communication with your teaching team
To develop shared goals for a child by collaborating with families and teaching teams
This will involve:
Reflecting on family expectations and how well you meet these
Reading about parent partnership
Reading a model of a four-step approach to parent partnership and identifying action steps for yourself
Reflecting on how you can incorporate diverse family values into your practice
Watching a video in which Jean Rockel and Emma Thomsen discuss team teaching in an infant and toddler context
Reflecting on teamwork and team relationships in your setting
Putting your learning into practice by developing your relationships with the child's family and your teaching team in regard to your focus child's learning
Our final discussion forum topic is about sharing the strategies for parent partnership that you use in your setting, and there is some extra reading and watching on parent partnership and team teaching for those who want more! Finally, we ask you to complete a brief course evaluation form.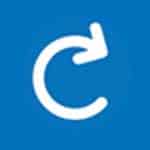 Revisit your learning so far
What are some of the ways that teachers can ensure that their practices for infant and toddler care are culturally responsive?
Partnership with families
There are many reasons why we might prioritise the development of positive relationships with an infant or toddler's family. One very important reason relates to the child's transition into the centre, and into relationship with you, as your relationship with a child's parents and whānau influences a child's perception of you. Infants and toddlers are more likely to accept and build a relationship with a new caregiver when they see that their parents and whānau approve of and trust the caregiver. The family serve as important referees for a teacher!
Having a strong relationship with a family can also really help you to better get to know the child and their context of learning and development. You can more easily request the family's expertise as the people who know the child best and his or her communications, preferences and routines. In fact, developing a solid relationship base with a family will require you to get to know and understand the family's beliefs, values, expectations and aspirations, as a strong relationship is more likely when you are both sensitive to and affirming of these.
Parenting an infant or toddler can be a challenging task, and teachers have an important role in supporting parents with child-rearing and with their relationships with their children. For example, teachers can use their relationships with parents to promote the value of parents spending time with their children and engaging in reciprocal interactions with them. Research on parents' and families' perspectives on partnership with teachers shows that families have specific needs and expectations about what they can expect from their child's teachers. For example, families expect:
To feel cared for, to feel their children are cared for and that the teacher knows them well.
To be respected and to be seen as effective in their role in the shared education of their child; to have their ideas respected and used in environments and programmes.
To be given as much information as possible about their individual children's experiences and what their child was learning (rather than general information on the programme). Parents want information primarily on how children eat, sleep, and behave. They also want to hear the teachers' opinions on their child's wellbeing, and particularly to be told if their child is upset or having difficulties. This information enables them to trust the teachers and setting and feel assured that their child is well cared for, settled and secure.
To collaborate and communicate with teachers about their child's learning, so they can be involved in their children's learning and support continuous learning experiences between home and school.
Information-sharing and collaboration with families can be facilitated in a variety of ways. In-person, daily conversations are essential, and you will want to engage in as much open, pleasant and relaxed communication with families as you can, but you might also use daily written communications including emails and web postings. Teachers and families can also get to know each other through home and centre visits, as well as social events organised by the centre.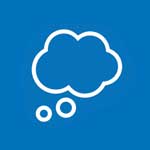 Reflect
Look again at the list above about family expectations about their relationships with teachers, and ask yourself how you currently provide for these needs. How could you find out? What might you need to change?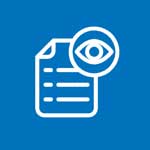 Read
Read What is parent partnership? for a general look at the importance of parent involvement at all stages of early childhood education.
---
What is parent partnership?
Parent partnership is well-established in the research literature as a key factor in effective early childhood programmes but, without a clear definition for parent partnership, there can be enormous variation in the way this concept is interpreted in practice. Family involvement can range from receiving information and keeping informed, to participation in sessions and events, to a partnership where families work alongside teachers to determine and implement decisions in the early childhood service.
Partnership with parents: What does it look like and why is it important?
Parent partnership involves early childhood practitioners developing responsive and reciprocal relationships in which power is shared. Genuine partnership occurs when teachers and families collaborate in making curriculum decisions about children's learning. In such partnerships, the different strengths, expertise and culture of individuals are valued and relationships are characterised by mutual respect.
Close and sustained interactions between children, parents and teachers that take into account the family's cultural background are best able to support the rapid development of children in the early childhood period. Family participation in education from a young age can support a healthy developmental trajectory for a child that continues into their years at school. Parents and families can develop skills for enhancing their children's learning though participation in their child's programme and involvement in shared endeavours related to their children's education, such as ideas for activities and helpful strategies for interactions and routines at home.
Parent partnership is found to have a positive influence on a range of factors in ECE. It impacts education and care by improving:
the quality of relationships between teachers and children, and between teachers and parents
the consistency and sensitivity of care
the quality and quantity of exchanges of information
meaningful involvement and cognitive interactions between parents and children, and teachers and children
consistency of interactions and environments to support children's development and learning
It also leads to greater achievement by enhancing:
children's progress (and to decrease the achievement gap between children of high and low income families)
children's language and literacy skills and social-emotional competence
children's initiative and persistence, self-esteem, feelings of motivation and efficacy, and wellbeing
Parent partnership also has a positive impact on families by increasing:
parents' self-efficacy, confidence and resilience
parents' peace of mind as well as their trust in teachers and tendency to be responsive to teachers
social inclusion and maintenance of children's culture and languages
families' understanding of teaching approaches such as learning through play, which influences the experiences provided at home
families' access to a range of services including early intervention and adult education, and the efficacy of interventions
Fostering positive partnerships with families helps families to feel valued, recognised and supported in their role in children's learning and development. Within early intervention practice, research shows that there are strong correlations between family wellbeing and parents' perception of both personal control and equal partnership in the programme. Strong partnerships between teachers and families of children with special needs are particularly important because of the specialised knowledge that families have about caring for these children.
Learning with and from families to gain a deep knowledge of children's strengths, interests, family and community activities enables teachers to create links to these within the programme and to provide children with continuity in their learning and expectations. Parents and teachers working together can support children in connecting their home and school experiences, which enables deep learning. Discontinuity between home and the early childhood setting has been shown to have a negative effect on child development, particularly in relation to behaviour, social competence, language and motor skills. Knowledge of children's experiences outside of the setting also enables greater complexity in the conversations teachers have with children.
As the reading describes, partnership with families can be understood and interpreted in different ways. Some centres may interpret family involvement to require the sharing of information (from the centre to the families), while others might encourage two-way information-sharing and provide families with opportunities to participate in sessions and centre events. However, a genuine partnership involves families and teachers sharing power for decision-making about the child's experiences in the centre. This can be much harder to implement. The next reading looks at how you might go about developing more of this genuine partnership style with parents.
---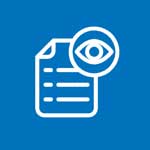 Read
Read Principles for partnership: A four-step approach, and make a note of one idea from each section that you might like to try to implement with the families of your infants and toddlers.
---
Principles for partnership

: A four-step approach

Research suggests that for parent-teacher partnership to work, settings and teachers need to shift from being child-oriented to being family-oriented, although this shift is difficult to make. Partnerships are expected to move beyond tokenistic offerings for participation towards the empowerment of families and involvement of families in curricular decision-making. These kinds of genuine partnerships require new practices, new ways of thinking and new ways of interacting with families. Strategies for two-way communication, collaboration, and empowerment can develop positive relationships, reciprocity, mutuality and equal power in decision-making as four (overlapping) steps that lead to effective parent partnership.

1. Strengthen relationships with all families

It is important to build relationships before expecting families to come to events or serve on committees. Offering opportunities for partnership without creating strong relationships is unlikely to increase parental participation. Improving communication and interpersonal interactions will make the most difference in terms of the quality of partnership. Make the decision to actively pursue meaningful relationships with all the families that attend your setting. This is an important step. This decision to engage in positive relationship formation with families changes your outlook and influences the frequency and nature of your interactions. Make a positive and early first contact with parents, to set the foundation for an effective relationship. In the early period of relationship-building, the creation of trust is critical.

Project a positive attitude toward the child and family. Use strength-based strategies such as affirming parent competence, sharing information and creating open communication, which have led to positive outcomes in some intervention research. Create a sense of belonging for all families, and make your setting a safe place for parents to share their experiences and opinions as parents. Ensure every family can feel welcomed, respected, listened to, and supported. Welcome and farewell families daily by rostering a person to be at the door, and have an 'open-door' policy where parents are free to come and visit the setting and their child whenever they like, or identify times when parental involvement would be most beneficial, such as during free play times so that parents can engage with children while they are playing. Māori families appreciate the enactment of rituals and tikanga for welcoming and farewell as well as opportunities for sharing food. Ask for specific assistance from parents. Be careful not to delegate unimportant tasks which will convey to parents that you don't really think that they are capable of contributing meaningfully to the programme.

Dedicate more time for interactions and discussions with parents and adjust staffing patterns accordingly, where possible. Taking the time to sit and talk responsively with parents and families is found to lead to a deepened understanding and sense of empathy and is interpreted by parents as a sign of interest and respect. Find ways to also build relationships with fathers and other extended family members. Be attentive to families as you converse. Attend to facial expressions and body language and clarify understandings by asking questions. Provide wait time.

Communicate regularly, and consider ways to communicate with parents outside of pick up and drop off times. Consistent and regular positive interactions build and maintain positive relationships. Focus on interactions which nurture and strengthen families. Share your observations about the child, the small achievements and meaningful experiences and interactions of their day in the setting, which helps parents feel reassured that their child is visible, and that you really care and are focused on their learning. Use a range of communication skills and means of communication that make space for families to communicate strategies, offer stories, or impart knowledge about their children. Move beyond efficient or generalised communication processes and instead promote conversations which acknowledge the strengths, cultural resources and preferences of each family. Personal and face-to-face communication is best, but phone calls, email and letters will also help. Make personal invitations to parent events, rather than hand out a notice, as some research reports that parents are more likely to respond to a personal invitation.

Respect differences in views and ideas and explore potential ways in which differences can be reconciled. For example, this might involve acknowledging the validity of parents' views on the benefits of direct teaching, while at the same time sharing information about play-based pedagogy. Genuinely show an attitude of respect, acceptance and willingness to listen and change. Deal with conflicts respectfully and openly. Keep a focus on building, maintaining and revisiting relationships to ensure they are working well for children and families. Relationships require continual work and maintenance and you will need to engage in constant discussion and negotiation over time.

2. Create a sense of reciprocity with families in helping each other and sharing information

Partnership should be beneficial for both families and teachers, and this relies on reciprocal exchanges in which information is shared and help given in both directions. Quality partnerships require a depth of understanding for each partner about the other's experiences, values and beliefs. Learn from each other and make your alliance with parents mutually beneficial. Engage in dialogue to find out about families' everyday lives and get a better understanding of parents' and children's cultural capital or strengths that can then be used to their advantage in the programme. Be aware that the family's cultural knowledge and resources may be unrecognisable to you, particularly if you come from another culture or context.

The ways in which teachers communicate with families is found to affect parents' trust in teachers and their relationships with them. Be careful not to engage a transmission model when you offer information. Initiate a two-way exchange of knowledge, ideas and beliefs so that you can find out about families' learning beliefs, knowledge and perspectives. Ask questions and show genuine interest. Value family knowledge and take the attitude that family knowledge of their specific child is as valuable as your professional knowledge of children's development in general. State explicitly that you value parents and families as their child's most influential teacher, and that you value the knowledge and pedagogy they use when helping their child to learn. Demonstrate a willingness to incorporate different perspectives and world views into your practice and programme. Visit families' homes to increase your knowledge of family practices and values and children's experiences in the home and community.

Find out about parents' needs, goals and concerns and respond to them, either by adapting the programme to accommodate their needs, concerns and goals, or by explaining the rationale for particular events and activities. See complaints, as well as compliments, as chances to learn about a family, and do not assume that silence indicates acquiescence. Ensure you follow up by asking if issues have been resolved satisfactorily, and if needs and goals are being met. Find out parents' perceptions of involvement and use this knowledge to construct pathways for parent participation. Recognise and value all kinds of parent involvement, expanding your definition of involvement to include many different family values and activities.

3. Develop a sense of mutuality through shared goals, attitudes and values

Teachers' and families' shared goals and understandings about children and their learning inform responsive programmes for children. Parents really value having a shared understanding with their children's teachers. This builds mutual trust and strengthens the consistency of environment and interactions for supporting children's learning and development. Start by finding common ground. Aim to build relationships on common values, understandings and practices. Your desire to support the child's learning is your first point of agreement. Develop a sense of mutual accountability and co-responsibility for children's learning. This is an important step towards shared decision-making. Parents need to feel valued and feel a sense of being needed. Identify parental aspirations and expectations. Find ways to be direct in questioning parents about their expectations, and be careful that conventional discourses and practices in early childhood education are not silencing or negating some of your families' aspirations.

Don't just make information available, but engage in the mutual sharing of information and mutual interpretation which leads to a new common understanding. Be aware of the variability and value-laden nature of culture and language, which can make it difficult to develop cross-cultural partnerships. This means you need to actively inquire into families' cultural meanings and processes and seek to acknowledge and be inclusive of a plurality of culturally valuable expressions. Reflect on and acknowledge your personal sociocultural context and the ways in which it influences the way you create and respond to partnerships with families. Your interpretations of parents' behaviour and actions will be influenced by your own cultural understandings about appropriate conduct and behaviours for parents and can lead you to make negative judgements, creating distrust and exclusion. Be aware of what it is you value, so that you can minimise the impact of these beliefs in your practice if necessary. Use families' diverse perspectives to research, adapt and even change your practice.

4. Empower families with shared decision-making

Some parents report in surveys that they prefer to be informed rather than involved in shared decision-making activities such as setting goals, or curriculum planning. It is important to be aware of families' confidence and understanding of planning and goal setting, and to scaffold their involvement at first. Make an ideological commitment to giving parents and families rights to shared decision-making in relation to the teaching and learning pedagogies and programme. View parents as capable leaders, contributors and decision-makers to achieve greater participation. Parents tend to meet the expectations that you have for them.

Pay careful attention to power relations and the way in which these relations affect the experience of partnership. You might need to reframe your partnership model to ensure parents and teachers are equally empowered. One way to do this is to affirm the expertise of the family and their culturally-based caregiving practices. Use dialogue to agree educational aims, pedagogical strategies and curriculum with families. You might need to act as a mediator or broker to develop shared understandings about how children develop and learn. This takes both time and skill. In order to develop an inclusive pedagogy, you might even need to question cherished concepts and negotiate new hybrid ideas.

Collaborate with families to make curricular decisions about programmes and learning, as this has been shown to improve children's learning, and try to reduce educational jargon. Start by negotiating a shared understanding of the child and from here, set goals. Then work towards strengthening the child's existing or emerging abilities. Part of collaborative planning should include clear, mutually agreed understandings of the learning happening with examples of ways in which the child demonstrates that learning. Then you can brainstorm methods for helping children learn particular things. Collaboratively list ideas for increasing learning opportunities in the child's day-to-day routine and for learning in the home. Encourage families to engage in parent and child planning for activities in the setting, as this can result in richer play activities which are connected to the child's culture.

Tailor your processes for partnership to each family based on families' priorities, concerns and resources, and focus on responsiveness. Enable families to choose how and when to contribute, and offer families choice regarding different aspects of practices and programmes. Build parent leadership by involving parents in planning activities and events, or get parents to lead projects or meetings. Ask parents to give input on ways they think they could be involved. Offer events that help parents discover their expertise and knowledge, as encouraging a sense of efficacy in parents will inevitably lead to positive outcomes for children and increase parental confidence in shared decision-making. Note that parent partnership is not parent education, which assumes to correct parents' current strategies and knowledge. It is instead about co-education or learning together. Present yourself as a facilitator, rather than expert or leader, construct parents as competent and valuable, and focus on negotiating solutions, rather than 'advising' parents about child-rearing, or expecting parents to conform to your expectations.

In summary, then, this reading suggests that there are several ways in which we can work on our relationships with families, aiming for the ultimate goal of shared decision-making and genuine partnership with families. The reading provides a kind of rubric for assessing your relationships with families and determining what the next step might be in approaching a genuine partnership. If you and a child's family are still quite unfamiliar with each other, you might want to work on strengthening your relationship, primarily through making time for positive and respectful interactions. Once these are firmly in place, you can shift those interactions to become more about sharing perspectives and information (avoiding the transmission of information approach) and particularly for finding out about a family's values, beliefs, expectations, child-reading practices and importantly, their aspirations for their child's care and learning. You can then move into developing shared goals for the child, which might take you through processes of interpreting information about the child's learning together. For example, you might compare an infant's locomotive skills captured on video one month ago and at the present time, inviting the parent to contribute to the analysis of the learning that has occurred. Or you might discuss with parents some relationship goals for the child, and think of strategies for strengthening relationships.

Of course, this process will not be quick, and it will take many interactions over a period of time to build up to relationships characterised by shared decision-making. It may not be possible with every family. However, every step taken towards empowering families with a truly active role in their child's early childhood education experience is a good one!
---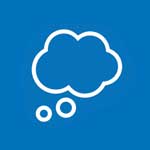 Reflect
There are some real challenges for us as teachers in implementing partnership with children's families. Thinking back to Part 7 of the course on the diversity of models of infant and toddler care, how easy is for you to genuinely affirm all family practices, particularly if you and your team have committed to a particular approach? Do you find aspects of dissonance with families in regard to any of your pedagogical practices? How might you work with these differences when reflecting on your pedagogy?
Working as a team: Building team-teaching relationships with colleagues
Effective team-teaching is essential in an infant-toddler context. In order to truly offer children your attentive presence, in which you listen to them carefully and interpret their cues, and engage in responsive, reciprocal interactions, you require the support of a team. Your team need to be able to support you to have quality one-to-one interactions with an infant or toddler, as we saw clearly in Part 4 on caregiving.
There are other reasons for working on positive relationships with your team members and colleagues. As we discussed in relation to developing a positive relationship with a child's family, a positive relationship between teachers can encourage infants and toddlers to transfer some of their trust and regard for their key teacher to the other teachers in the team. You might deliberately demonstrate your regard for another teacher in front of children so that they come to see him or her as someone they can accept and trust. Feel free to smile, hug, and thank each other warmly – it's good for children as well as for your sense of team camaraderie!
As Linda Clarke described in Part 3 of the course, when teachers treat each other with care and respect, they provide a role model for positive social interactions for the children. Children's experiences in the first few years of life form a template for all their future relationships. Their relationship skills are learned: they don't develop automatically as children mature. This means that children need great examples of what positive relationships look like.
Finally, as infant and toddler teachers we have an enormous responsibility for maintaining our own wellbeing. We cannot offer infants and toddlers the emotional and physical support they require without having our own emotional and physical needs met. When relationships between teachers are respectful, trusting, and characterised by mutual regard, support and sensitivity to each other's needs, then every teacher can be at their best to support the children. Moreover, when teachers' relationships are positive, supportive and respectful, teachers have a safe space in which to take risks and learn alongside each other.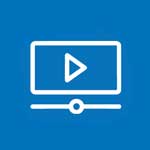 Watch a video
Listen to Jean Rockel, Honorary Academic at the University of Auckland, and Emma Thomsen from Tots Corner in Auckland discuss the importance of trusting, supportive team relationships in infant and toddler care and education.
Introducing Jean and Emma:
Jean Rockel is an Honorary Academic at the Faculty of Education and Social Work, The University of Auckland. She has been involved in many national and international research projects, including a literature review of quality practices in infant and toddler care and education, and more recently, an international project examining pedagogies of care with researchers from the United Kingdom, United States, Hong Kong and New Zealand. In 2015, Jean received a Queen's Service Medal for services to early childhood education.
Emma Thomsen works with infants and toddlers at Tots Corner in Auckland. She holds a Fine Arts degree, and has taught fine arts at university entrance level before retraining as an early childhood teacher. She has been teaching in early childhood for five years, four of those at Tots.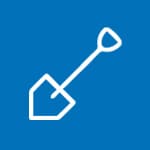 Delve deeper
One of the crucial ideas about quality infant and toddler teaching practice that this video makes clear is that a key teaching relationship with a child is not meant to be exclusive. This is a common error that occurs when teachers who are keen to support the child's wellbeing through the provision of a key teaching attachment relationship fail to understand that this relationship is a bridge to other relationships. Prioritising interactions with one teacher (the key teacher) as a child comes to know the centre community and environment is certainly a good idea, but, as Jean says, once a bond has been formed with one teacher, the child then has the freedom to move away and into relationships with others. The key teacher sets the foundation, and helps the child come to know what to expect in their early childhood setting. In effective teams that have a shared understanding of practice, these 'same attuned, safe, secure practices' will be replicated by every teacher, supporting the child's sense of security and wellbeing, and enabling them to trust in a wider range of caregivers. You might remember Alex and Janine making a similar point in their interview earlier in Part 4. When building relationships with others, it is important to follow the child's lead, noting the cues that indicate that they are ready to build further relationships amongst the teaching team.
Jean and Emma also note the challenges of working with infants and toddlers. This is work that involves significant emotional investment and labour, so teachers need to be supported to feel generally positive, confident, content and calm in the infant and toddler space. Jean makes the point that teachers set the tone for the emotional climate of the space: if teachers are comfortable, everyone else is comfortable. If teachers are tense, stressed, nervous and lacking confidence, infants and toddlers will pick up on and mirror these emotions.
Building a supportive team culture should certainly form a large part of your pedagogy for infants and toddlers. This should involve not only building a shared culture of practice and developing a predictable consistency for infants and toddlers, but also building connections between team members, taking time to connect each day and sharing joy and excitement as well as supporting each other through difficulties and challenges. Getting to know your colleagues really well will work as it does for children – you will then be able to pick up on their cues and develop an intuitive sense of when and how they need support.
Developing a strong, effective team is hard work: it takes work to do teamwork, as Emma says. There are some ideas in the interview about how to build strong teams, and there are also some great resources in the further reading section below to help you with team-building if you are having difficulties. Often the work needs to be done on yourself, first and foremost. For example, you might work on your communication skills, practise listening and being attentive to your colleagues when you interact with them, look for ways to have fun, find topics for deeper conversations, celebrate and build on each other's strengths, culture and language, and build each other's sense of belonging, autonomy and leadership.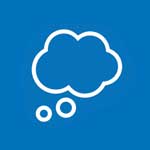 Reflect
How effective is teamwork in your setting? Are there any barriers to teamwork and how could these be alleviated? Also think about the personal actions you might take to improve team relationships and understandings about practice. For example, what attitude do you bring to teamwork with colleagues? How could you promote more time to get to know each other, share joy and discuss ideas about practice?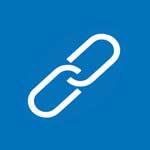 Relate your learning to practice
In this activity we want you to bring together the information that you collated about your focus child during the activity for Part 7 of the course, and to build on and use your relationships with the child's family and your teaching team to evaluate learning and develop some shared goals for the child. There are three parts to this activity:
Have another look at the Principles for partnership: A four-step approach resource and decide what level of involvement would be appropriate for the family, depending on the stage of relationship development you are at (strengthening your relationship, developing reciprocal information-sharing, taking mutual responsibility for learning, or shared decision-making). In a manner appropriate for this stage of relationship development, share some of your observations of the child and their learning with the family, and invite their perspective, analysis, or decision-making in relation to the next steps.
Bring your observations and understanding of your focus child to a staff meeting or some other opportunity for reflective discussion. Make the most of this chance to hear your colleagues' perspectives on the child and their development and learning by developing a specific question or two about your observations that are likely to promote a deeper level of conversation. Remember that sharing thoughtful, reflective and deeply meaningful dialogue is a key way to strengthen your team, and is likely to support your pedagogical understanding and practice with the child too!
Personally, or with your team and the child's family, reflect on all the perspectives you have gathered to plan future goals for the child.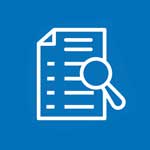 Summary
The main points from this final part of the course include:
Developing positive and robust relationships with parents supports infants and toddlers to feel secure within their relationship with you, empowers families to take an active role in their child's learning, and enables you to understand the child's context for learning more effectively.
Strengthening teacher relationships within your team supports effective practice for infants and toddlers by ensuring teachers have high levels of emotional capacity and support to engage in effective care and education, and enables children to extend their relationships outside of their key teaching relationship more easily.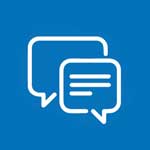 Discuss online
Share practices for parent partnership in your setting. How well do these work? What kinds of parent partnership do they enable?
We also invite you to watch the end-of-course webinar with course director Vicki Hargraves, which took place on April 26.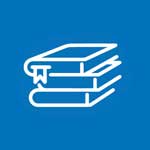 Further reading
Parent partnership:
Access a list of parent partnership strategies.
This resource offers advice about what to do when developing partnership with parents is particularly challenging.
Use this resource to identify and understand cultural differences in the families you work with.
Team teaching:
Take a look at our three webinars that focus on team relationships. Jean and Emma share more ideas on trusting team relationships, while Dr. Chris Jenkin explains the concept of appreciative inquiry as a way of facilitating collaborative practices, and Dr. Sonja Arndt, and teachers Shahla Damoory and Kerry Petera discuss the complexities of working in culturally diverse teaching teams. You can also find short insight articles based on each webinar at the above links.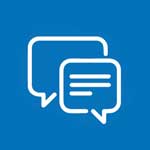 Evaluation form
We would greatly appreciate it if you could complete this short course evaluation survey. Your feedback is important for helping us to continually improve the courses we develop.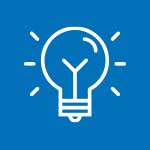 Course conclusion
Congratulations, you have reached the end of the course!
Please note that your certificate will only be available on your

Dashboard

once all the parts of this course have been marked complete. If any of the parts in the sidebar do not have a blue tick beside them, you need to go back and choose
Mark complete

at the bottom of the part.