Get Started
This course is currently closed
Welcome to this course in which we explore the development of literacies in early childhood. This course looks at ways that teachers can support young children to understand and express themselves in multiple ways, giving you tools to reflect upon and apply practices and strategies in your own unique local early childhood contexts.
The learning objectives of the course are for early childhood teachers to:
understand key principles relating to literacy in its many forms in early childhood education contexts
identify multiple ways that young children engage with literacies within everyday interactions in early childhood settings
relate and apply course content to your own practices around supporting and extending early literacies in local early childhood contexts
Organised across four parts, the course will cover:
Core principles relating to the development of early literacies in ECE settings
Embodied, nonverbal literacies
Spoken and written literacies
The power of stories
Each part includes core readings, videos with experts or case studies of practice, practical activities, and opportunities for reflection, as well as additional resources that enable you to further extend your learning.
Throughout the course, we are going to invite you to engage in an extended inquiry into the ways in which a focus child uses multiple forms of literacy to communicate. The purpose of this inquiry is to build your understanding of the many ways that young children engage with different literacies in early childhood settings, and to develop your ability to identify, support, and extend children's growing knowledge and use of nonverbal, embodied, spoken, and written literacies. In each part of the course, you will concentrate on different aspects of literacy, and attend to the ways in which your focus child uses them to communicate and express meaning. You will also try out some practical strategies for developing children's ability to use embodied and linguistic forms of literacy, and consider some different ways to tell and share stories with children in ways that support their developing literacy and enhance their wellbeing.
Now is a good time to identify a child (and their family) that you will observe and study, considering how they engage and learn with literacies. Please take some time to reflect on your current knowledge of the child, as a touchstone for your understanding throughout the course. Start by thinking about what you already know about this child and their family, and make some notes on their interests, culture, strengths, and existing goals, including the types of literacies that might be valued and experienced in their home.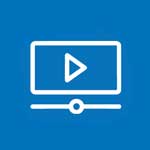 Watch a video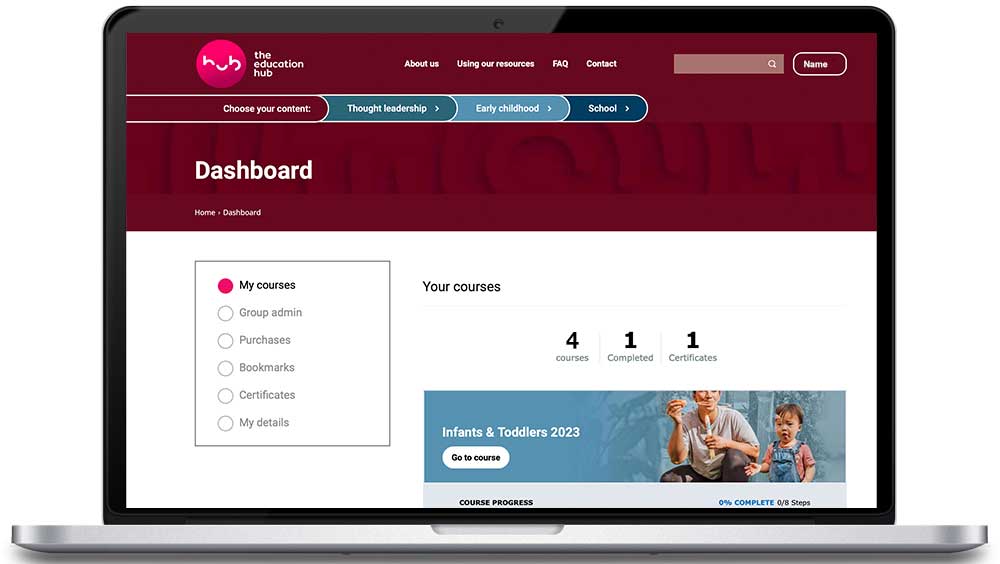 The easiest way to access the course is from your Dashboard, shown above, by clicking on the course title. Each time you return to the course, you can pick up where you left off.
Please note: to complete the course and earn your certificate, you MUST click the Mark complete button when you finish each part of the course. Completed parts are shown in the sidebar with blue ticks. If parts do not have a blue tick beside them, you need to go back and click Mark complete at the bottom of the page.
To access your Dashboard at any time, either choose Log in next to The Education Hub logo at the top of the website, or click on your username in the same location, if you are already logged in. If you have more than one email address, please ensure you log into the course with the email address you used to register.
Please note that the course is designed to be completed on a laptop, desktop computer or tablet, and is not optimised for use on a mobile phone. If you have any technical issues, please email us.