Notice
: Trying to get property 'ID' of non-object in
/var/www/theeducationhub.org.nz/wp-content/plugins/sfwd-lms/themes/ld30/templates/topic.php
on line
80
In this part, we reflect on what you've achieved over the past weeks, as well as look forward to ways in which to embed this learning into your everyday practice. Important concepts here are the ideas of tracking continuity and change and maintaining a cyclical approach to assessment. These ideas support the management of a series of learning stories for formative use, rather than a summative "one-off story" approach.
Our aims for this week are to:
Understand continuity as a feature of quality in learning story assessment, and
Reflect on ways to embed new learning into practice.
This will involve:
Reading about tracking continuity and change through assessments
Watching a video on how to maintain quality assessment practices
Evaluating the success of the learning story you have produced in this course using our rubric for evaluating learning stories
Reflecting on how to maintain the successful assessment practices you have developed in this course in daily teaching practice
Completing an evaluation form
As further reading, there is an opportunity to explore the concept of learning notes as an alternative to learning stories, and an option to discuss intentional teaching practices in the online forum. We also invite you to share your thoughts on how this course has influenced your assessment practice in the last part of the forum.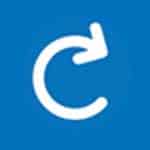 Revisit your learning so far
How does the concept of intentional teaching support a sociocultural perspective on early childhood curriculum?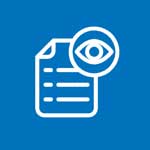 Read
Read about tracking continuity and change through assessment and think about the different ways in which continued learning can be documented.
Tracking continuity and change through assessment
A series of learning stories that show the development of an interest, skill or disposition over time is an important aspect of quality assessment. Learning stories that are interrelated in terms of their focus enable teachers to better review learning and identify continuity as well as opportunities for development. Developing stories over time and space (in other words, linking separate stories or adding extra 'chapters' to existing stories) enables assessment documentation to show the development of dispositions in different situations, and enables better understanding of the learner in action. When the same sort of learning story appears in different areas of the curriculum, the disposition, skill or knowledge can be considered more robust.
To be able to assess the continuity of learning, you will need to make links with past learning and be explicit about children's progress. Here are some tips for developing continuity in learning stories:
Make links between stories that recognise significant learning moments for children. For example, you might track a child's progress in learning to first climb onto a trike, then push it along by kicking her feet along the ground, and finally learning to use the pedals to move herself along.
Carry identified interests, skills and knowledge into subsequent narratives. Show how an interest helps a child develop a range of learning skills. Try to produce a series of stories that show progress and change in learning dispositions and or how a working theory is developed, modified and improved.
Use information provided by families about activities, culture and language at home to show continuity between learning at home and/or learning in the ECE setting. Make links to the information you gain about children's lives outside the ECE setting where possible.
Tracking continuity and change is an important part of assessment practice that requires a particular commitment to linking stories and ongoing connection-making. This means that rather than write and file learning stories as stand-alone artefacts documenting children's learning at a particular moment of time, we need to maintain a dialogue with and between our stories. Assessment is an ongoing process, as the information about children and learning gained in one assessment feeds into the next, and stories look back into the past as well as into the future of children's learning. There is a continuous cycle which is constantly feeding information forward and back. This is quite a significant undertaking, given that there may be a large group of children for which you contribute assessments. In the next video we look at ways to maintain momentum once you have noticed a particular learning interest or strength for a child, and ways to make this task manageable in the context of a busy centre.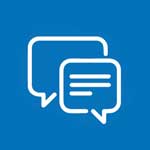 Watch a video
Making assessment work for you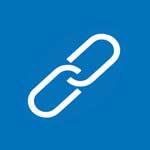 Relate your learning to practice
As part of this course you have written a learning story over several weeks, responded to your assessment of children's interests and learning, and written a follow-up story or note. How successful was this story as a piece of formative assessment?
Take your learning story and use the rubric we introduced in Module 2 to evaluate it. Mark the box between the two statements on each line that represents your assessment of this story, then print or save the file from your browser.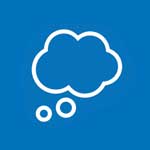 Reflect
Reflect on your achievements with the learning story you have written during this course.
Which are successful parts and what processes contributed to these aspects?
What could you improve further? Choose one area of quality assessment practice as a goal to work on with your next learning story. For example, you might like to improve team and family involvement in your assessment practice, or find ways to develop discussion around your assessment products in order to share knowledge about children.
What is going to support you to achieve those goals? Think about the daily or weekly routines and structures you need to put in place to support you to develop the kind of assessment practices that you think will be most effective in your context.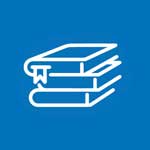 Further reading
Take a look at The Education Hub's very short guide to Learning Notes. Learning notes can be used instead of learning stories as a more concise strategy for assessment in relation to Te Whāriki.
Blaiklock, K. (2010). Assessment in New Zealand early childhood settings: A proposal to change from Learning Stories to Learning Notes (researchbank.ac.nz). This is the original paper from the proposer of Learning Notes as an alternative to learning stories.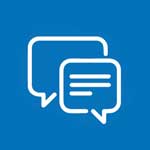 Discuss online
As we finish the course, use the Module 3 discussion forum to share the key insights and understandings you have developed during the course that have really had an impact on your practice.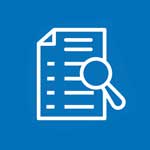 Summary
The key points covered this week are:
Quality assessment practices highlight the development of interests, skills and dispositions over time.
Learning stories that are interrelated with clear connections identified between them enable teachers to highlight continuity and change, as well as opportunities for development.
Quality assessment practice is supported by the development of structures and routines that make assessment manageable.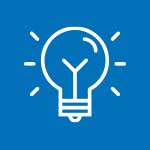 Course conclusion
When assessment practice is closely aligned with the principles of Te Whāriki, it enhances the child's mana and sense of compentence as a learner, is responsive to children's initiatives and interests, contexts and relationships, and supports learning to occur through the child's participation in holistic ways within a range of meaningful and relevant contexts. This should be a social practice that enables a range of participants, including children themselves, to respond meaningfully to and plan for ongoing learning, co-analysing assessments and co-constructing curriculum.
Assessment is a highly intentional practice. It is intimately connected with intentional teaching as an approach to children's learning that recognises the importance of teacher's active involvement in and contribution to children's play interests. Both formal and informal assessment helps teachers to know children well and pitch their dialogue and actions at the right level to extend children's thought and play. Assessment supports teachers to be deliberate and conscious of intentions for children's learning, while at the same time co-constructing curriculum in ways that honour and respect children's interests and intentions. Formative assessment, that influences future learning and teaching activity, coupled with a high level of intentionality on the part of teachers, is key to effective learning in early childhood settings.
Please now complete the evaluation form in the next and final part of this course.
You can also watch this webinar, which was held at the end of August, to conclude the course.