Trudi Browne, Nic Rickard and Sharne Quickenden, Tauhara College
2018 Bright Spots Awardees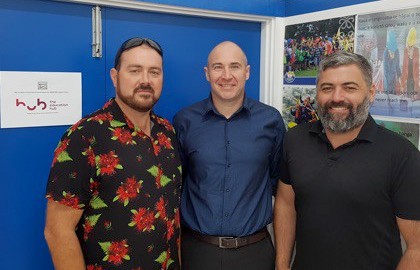 Increasingly worried about the low participation in STEM subjects of Māori girls at their school, teachers James Lamb, Kris Watson and Dan Piper designed a pilot programme for Year 9 students designed to improve engagement and enrolment in STEM subjects.
The students will participate in project based learning around important real-world problems, presented to them by community partners, and use digital tools and social media platforms to communicate their findings to their teachers, fellow students, and local stakeholders.
They hope that this innovative programme will improve student attendance and engagement in the short-term, and encourage more students, particularly Māori girls, to pursue a career in the STEM subjects in the future. The Bright Spots Award will enable the team at Tauhara College to implement and trial this pilot in 2019.
Watch the video about this project